The wholesale market in Yiwu is the world's largest wholesale market. The length of this market is seven kilometers. Here you will find a wide range of items from tools to jewelry. This market attracts more than 500,000 people a year who come here to grow their business. Ivo also has more than 14,000 merchants who come from other countries and live here. Also, most of the world's merchants have experienced buying from this market and know it well. By reading this article, you will be familiar with the five wholesales market in Yiwu and other information.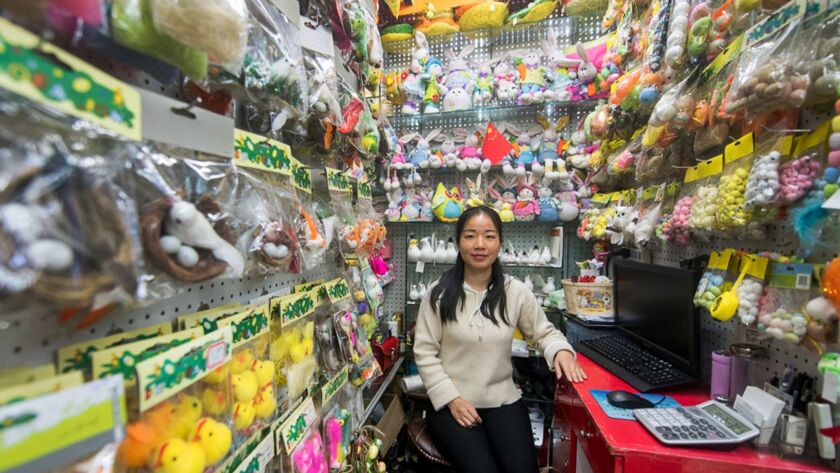 Where is Yiwu?
Yiwu Market is located in Yiwu City, Central Zhejiang Province. Every year, about 500,000 foreign merchants shop in Yiwu. And more than 13,000 foreign merchants and 3,000 representative offices of foreign companies from more than 100 countries and regions reside in Yiwu, including more than 20 multinational retail groups such as Wal-Mart and Metro. In addition, Yiwu has more than 3,000 domestic and international logistics companies and 18 global shipping giants, eight ocean liners from Central Europe and Central Asia, more than 20 air routes, and more than 400 dedicated urban transport lines. Let's discover five wholesales market in Yiwu.
Five wholesales market in Yiwu
How many wholesale market are there in Yiwu? There are many, but here we are focusing on the 5 wholesales market in Yiwu. The city ranks first in terms of the consumer goods market in China and is known for its variety, quality, and cheapness. In the past, the city of Yiwu was very dirty and unbearable, and most of the people were traveling and peddling. But with the efforts of the people of Yiwu and the production of products such as needles and thread, they developed their city and turned it into a luxury city. As a result, Yiwu's economy grew rapidly due to the opening of its markets to people worldwide. As a result, the presence of Arab and Middle Eastern merchants in this city greatly increased. In the following, you will be familiar with some of the wholesales market you need to know.
Zhezhong Wood Market
It is the largest and highest grade lumber distribution center in the middle of Zhejiang now, after a decade of growth and development, achieving a three-level jump in structure, grade, and scale.
Yiwu Furniture Market
This is the other Wholesales market in Yiwu and lies in the core area of the west of Yiwu City. It is the only massive expert furniture market approved by the government in Yiwu City. It is a modern furnishings market with the largest single scale, the highest grade, the best environment, and comprehensive supporting centers in Zhejiang Province.
Huangyuan Clothing Market
It lies in the most thriving organization circle-Xiu Hu. And it is the largest expert clothing market in the middle zone of Zhejiang, matching wholesale and retail services.
Futian Market
Among all the 10+ wholesales market in Yiwu, the Futian market is the largest and most popular Yiwu. It has over 50,000 booths across 5 Districts, from District 1 to District 5, with the most popular classifications: bags, toys & suitcases, jewelry & accessories, small devices, etc.
International Production Material Market
Unlike the Futian market, the worldwide production material market primarily focuses on machinery & equipment. It is also a center for lighting products and leather items.
Yiwu Wholesale Markets
Wholesales market in Yiwu is the largest market city in the world. The largest wholesales market in Yiwu is Futien. It is a complex of five buildings 8 km long connected. In the market all year round, seven days a week from 8:30 to 17 hours, 70 thousand factory pavilions from all over China work. Futien Market in Yiwu City has the world's largest wholesale offering of household goods. Apart from household items, artificial flowers, toys, jewelry, souvenirs, decoration items, socks and tights, umbrellas, lamps, padlocks, stationery, watches, glasses, and art supplies are also provided.
Goods you can find in the wholesales market in Yiwu
You can't find whatever you need in this market, but you can find various goods in the markets. You can find small items of daily use such as toys and Christmas tools . If you are looking for fashionable clothes, food, and big machines, Yiwu is not a smart choice. These goods can be found in Guangzhou or other cities related to these industries.
By choosing the DDPCH team, you will receive a quality and economical transportation system. DDPCH is the leading agent for air freight, sea freight, and door-to-door shipping service from China to all over the world.