Air freight is one of the fastest ways to send and transport cargo and shipping between China and Ukraine and is the first choice of traders to export valuable products. But what is the reason for choosing this method and its advantages over sea freight? In this article, we will deal with the issue.
Why Air Freight?
One of the main reasons we prefer Air Freight to Chinese shipping to Ukraine is the much faster transmission speed than other methods. In this case, if you can afford the transfer and the volume value of your cargo is very high, you can use the Air Freight method. The reason for choosing this method is due to more security and multiplier speed. Suppose you ship cargo or products from China to Ukraine via sea shipping. It takes between 40 and 50 days for your product to arrive in Ukraine. In this case, choosing to send by air due to the delivery time of 10 days can be much better.
The best airports in Ukraine for air freight
for air transportation from China to Ukraine, you need to get your cargo to the best possible destination and airport in Ukraine. But what is the best airport in Ukraine?
Boryspil International Airport
It is the largest and most equipped airport in Ukraine, which manages more than 65% of the country's total flights. The international airport is located 29 km east of central Ukraine and handles more than 12 million passengers and 2 million tons of cargo annually. Boryspil airport in Ukraine was established in 1959 and has undergone many changes since the 1990s to make it the most equipped airport in Ukraine.
Simferopol International Airport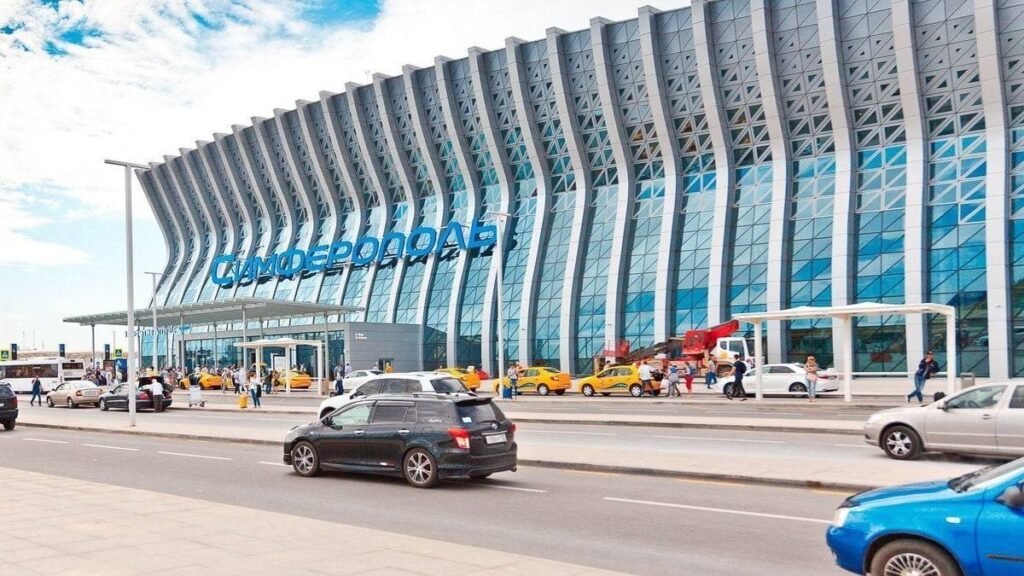 The second busiest airport in Ukraine is Simferopol, which handles more than 5 million passengers and more than 1 million tons of cargo annually. The airport was first built in 1936. However, in 2014, due to the conflict over the integrity of Ukraine and Russian intervention, the airport was completely on a single Russian flight for a week. But it has resumed its work and is now one of the busiest airports in the world.
The best airports in China for Air freight
Shanghai Pudong Airport is one of the two international airports in China's Economic Zone, handling more than 4 million tons of cargo a year. It is also the third-largest airport in the world in terms of air transport.
Beijing Capital International Airport is another major airport in China, located in Beijing, which is the second-largest Airfreight destination in China. The airport registers more than 2 million tons of cargo per year, which is a record of its kind.
How to calculate volume weight in Air freight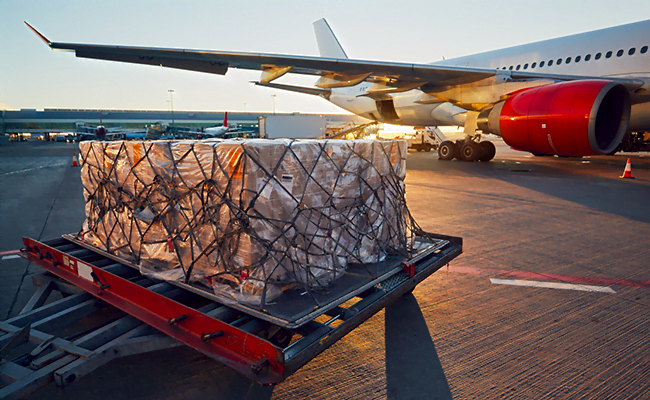 It is important to note that the volume of a product in shipping service from china to Ukraine calculates in two ways. Either its gross weight or its dimensions examine. If each of the two options is more, that weight considers the volume weight of the product.
calculate volume weight is simple. First, you need to get the length, width, and height of the package and multiply all three by the unit to get the cubic inch of the shipment. To get the exact weight, you have to divide the number by 366 to get the kilogram weight of the shipment. For example, suppose you want to ship a product from Shanghai to London, Your shipment has 15 packages, each of which weighs 15 kg, and the dimensions of each package are 20 x 20 x 15 inches.
Exact weight 15 * 15 kg = 225 kg
Volumetric weight = 20 * 20 * 15 * 15 boxes / 366 = 245 kg
The larger number in inches is 45 kg so the volume weight of the products is calculated.
Air freight duration from China to Ukraine
In shipping service from China to Ukraine, the duration of air transportation varies from China to the United Kingdom. But there is a time limit for this amount. As we explained, air freight is much faster than sea freight from China to Ukraine, so if we consider sea freight between 30 and 45 days, air freight takes between one to two weeks. Of course, if the air transport is done port to port, this time can be reduced up to 3 days.
What goods can be shipped via Air Freight
In general, you should keep in mind that goods ship internationally from China to Ukraine that is of high value in terms of volume price. This means that they have a higher price than other products due to their weight or volume. For example, suppose you want to send a mobile phone from China to Ukraine. Most mobile phones weigh between 140 and 300 grams, but flagship phones are much more expensive, so their volume price is much higher. So flagship phones are a great option for Air Freight from China to Ukraine.
Chinese airlines for send Air freight from China to Ukraine
In order to send cargo from China to Ukraine, you must apply to the airlines that accept cargo to Ukraine via air freight. The most important of these airlines introduce below.
China cargo airlines
The airline was established in 1998 and uses Boeing 747 and Boeing 777 aircraft for international airlines. A total of 11 aircraft are in this airline, 8 of which are Boeing 777 aircraft.
China Postal Airlines
China Postal Airlines founded in 1996, the airline operates over 300 destinations around the world, including the United Kingdom. The airline has more than 29 aircraft, including Boeing 737 and Boeing 757. The company's main service center is at Nanjing International Airport and headquarters in Beijing China.
Finally, we must point out that to send air cargo from China to Ukraine, pay attention to the type of product and the price you are considering for the buyer. Of course, if you are also a buyer, you can buy this way to get the products to you faster. Provided that the amount of cost to buy and send products through Air Freight is more reasonable for you than the price of products.
our services
To send and export the product via Air Freight and shipping from China to Ukraine, you can use the services of DDPCH Group. We offer you the best air fry services from China and guarantee the security and quality of shipping. If you have any questions about this, you can ask us via the contact link.