when it comes to choosing the right shipping container, there is a range of factors which you much care about them, from type and age of the container to size and your purpose for using it.
like most things, containers can be new or used. The importer or exporter likely prefers to buy a second-hand container.
You might think that all the containers are strong and just made from stable steel which covers the security of the goods and products.
You might also interested in reading All information about shipping from China to Indonesia (Full Guide)
However, it should be stated that for preventing future problems, the quality of the containers you want to buy is crucial. It is obvious that as a businessman you do not want to spend additional fees.
In this article, we will focus on how to choose the right sea shipping container, discuss all types of containers and describe whether you should buy a new or secondhand container.
Table of contents:
Main types of shipping containers
Standard container
Hard top container
Flat rack shipping container
Platform container
Refrigerated shipping container
Hard cube container
Open top container
Tank container
The type of container I should buy
New or second-hand container? which one should I select?
Select the right size of the container
Summary
About us
Main types of shipping containers
As you might guess, shipping containers are different from each other and classifies into different categories. In this part, we highlight each one and also imply their functions.
It is worth noting that what container works for you today, might not be suitable in the future.
Standard container
For transporting most of the goods and products over the world, businessmen try to choose the standard containers as they are the most popular ones.
Read more: 20ft containers VS 40ft containers (Full Guide)
This types of container are completely closed and only has one door at the end. Standard containers classified into 20 and 40 feet which both carry the same amount of weight. It suggested choosing the 40 feet container for transporting taller items and 20 feet ones for heavier goods.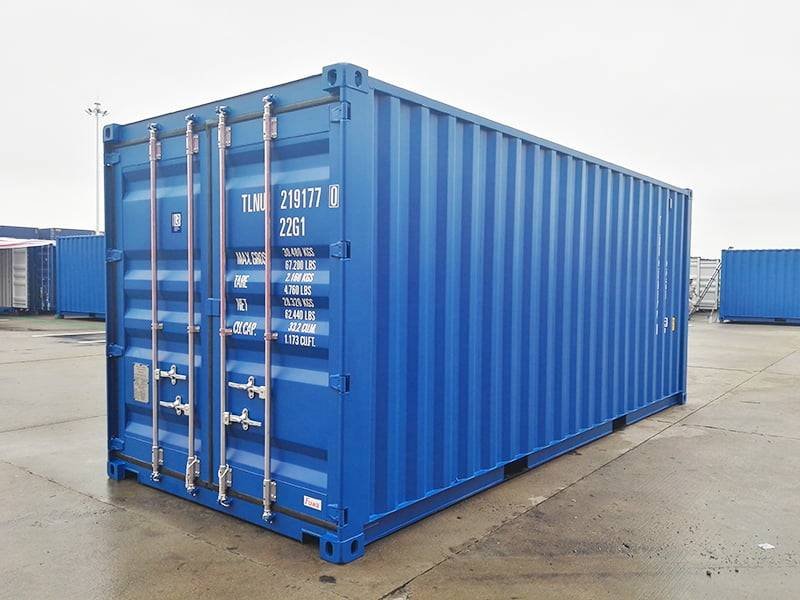 Hard top container
Hard top containers are made from steel which the roofs can be removed to ease access.
This type of container is usually used for transporting heavier and taller loads. In situations where you want to load taller items, the roof of the container can be left completely open.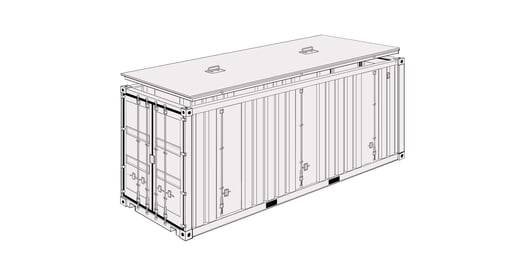 Flat rack shipping container
As the name suggests, flat rack containers are types of containers which no side walls and wood floor.
Flat rack containers are usually used for transporting heavy loads. If these types of containers packed properly can be stacked on top of each other which in turn, makes it possible to transport more products.
Platform container
This type of container is a simple structure without any side or end walls. They are made of a wooden floor.
A platform container, like a flat rack container, is manufactured to carry very heavy and oversized products.
Refrigerated shipping container
If you see a refrigerated container, you might found that it is similar to standard containers. Refrigerated containers are insulated units which either heat or cool the container's space during shipment and storage.
Read more: 10 Top tips on Price Negotiating with the Chinese Supplier
These containers are created to transport goods that are sensitive to temperature changing, like perishable products.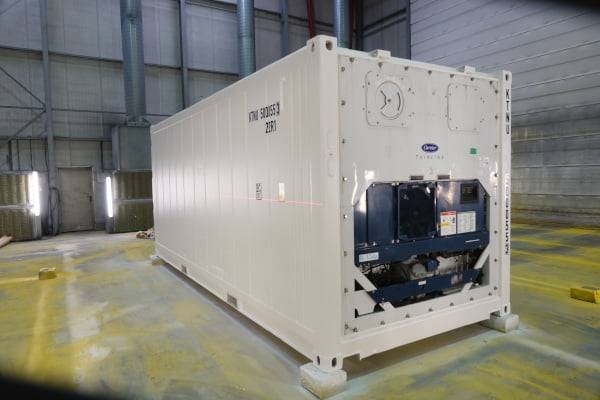 High cube container
As high cube containers are a foot taller than standard containers, they have more storage capacity.
These containers are used to ship all kinds of dry products, However, they are functional for transporting light and also large goods.
Open top container
Open top containers equipped with flexible tarpaulin roofs which can be moved easily. They are available in 20 and 40 feet.
In a situation where your products are too high to load in a standard container, but not big enough to transport with a high cube container, the best available option is open top container.
The items in this container can be loaded or unloaded simply using a crane.
tank container
A tank container is made of cylindrical steel which placed in a steel frame. The dimensions of this type of container are similar to standard containers.
read more: Why should choose a product quality inspection service in China? (2021 Guide)
A tank container is used for shipping dangerous or non-dangerous liquids and gases.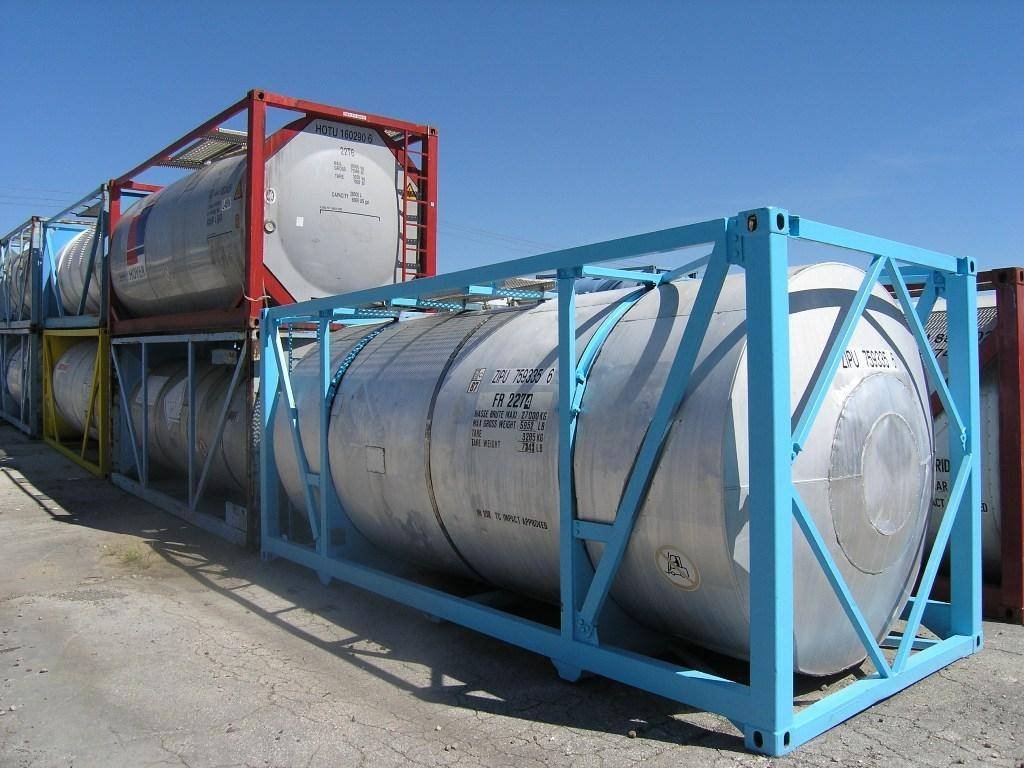 The type of container I should buy
To answer this question, we should say that choosing the right shipping container is depending on your needs.
If you are shipping, for example, heavy machinery or industrial equipment, probably you might need a flat rack or platform container.
On the other hand, if you are to ship dangerous gases, you have to choose the tank container.
However, we suggest you consult with a professional person to choose the right container for your goods. You threaten the safety of your goods by choosing the wrong shipping container.
read more: Sea Shipping Service Container Types | Full Guide
Our professional team in ddpch can help you in selecting the right container, therefore, you will not face risks in the shipping process.
One other important question that might make busy your mind is whether you have to buy a new or second-hand container. let's see the answer.
New or second hand container? Which one should I select?
To answer this question, we should say that you're intending for using the container and your budget are important factors.
There are some ways which can help you to choose a new or second-hand container. they include:
1. Price
The first thing you must pay attention to is the price of the new and second-hand container. As you know, your budget influences your decision.
For buying a new shipping container you must spend between $3.000 to $5.000. On the other hand, depending on the size, you can buy a second-hand container at $2.000 to $2.500.
Therefore, if your budget is limited you should choose a second-hand container.
2. The condition of the shipping container
Generally, second-hand containers are in good condition but the seller would not guarantee it.
In situations where the external appearance of the container is important for you, it is suggested to buy a new one.
As second and containers are used for transporting all types of goods and products, they might have some problems. this factor is important especially if you want to reuse the container.
3. Uses of the shipping container
The third factor which you should consider whether choose a new or used container is the potential uses of the shipping container.
If you are looking for a container which lasts longer and also the external appearance is important for you, our suggestion is to buy a new one.
You might also interested in reading why you need an online store for selling products?
If your intention to buying a container is, for example, to use it as an office or a place for accommodating, it is preferred to buy a new container. In construction sites, However, used a secondhand container as an office.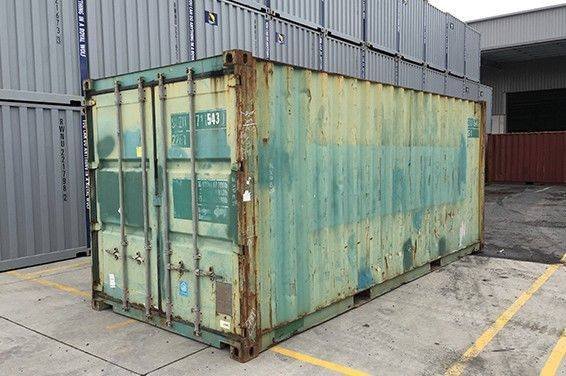 Select the right size of container
In case of size, shipping containers classified into three main categories which include:
10 foot shipping container
This size of the container is good for shipping a small number of goods. The external height, width, and length of the 10-foot standard container are 8ft 6′, 8ft, and 10ft. Also, the internal height, width and length is 7ft 10′, 7ft 8′ and 2800lbs.
20 foot shipping container
The next option is a 20-foot container which has more space. The height of 20ft container is not standardized and ranges between 4 feet 3 inches and 9 feet 6 inches with the height of 8 feet 6 inches.
40 foot shipping container
If your cargo is large enough, then the 40-foot container is good for you. The lenght and width of 40 foot container are 20 feet and 8 feet.
As these containers can be pulled by semi-trucks, they are more preferable.
Summary
It is suggested to acquire enough information about your cargo and its requirements. By knowing these data, the decision-making process for selecting the right sea shipping container will be much easier.
Also, we should point to this key fact that consults with a professional person before selecting a container for your cargos.
About us
DDPCH have been offering Sourcing, Buying Agent Services for many worldwide clients; We offer sourcing buying agent services for different kinds of clients, such as chain store, importer, distributor, Amazon Seller, eBay Seller, and other online sellers.
DDPCH as an only sourcing agent in China that at the same time offer door to door (Air, Sea, Express) shipping service for all customer that use our service.
With DDPCH product sourcing, you can be sure always have the best quality and price for any product from china, and finally, we deliver your order at your company or home in any country.