China is one of the world's trading hubs today. China has very large and prestigious factories. As a result, imports from China are a lucrative business due to strong manufacturing plants and extensive economic ties. Are you going to order a series of products from China but do not know the price? We have provided the shipping cost from china for you. If you are planning to order a product from China, you must consider several items. One of the most important things is how to transfer the product. What do you think is the best way to transfer products? Today, firstly sea and secondly air routes are widely used to transfer products. Although transportation of goods by sea may be less expensive, air transportation is much faster. As a result, if you want to reach your products as soon as possible, use air cargo from China.
Are you worried about your cargo?
Are you looking for an expert shipping agent in China to get help from? So, you can use the extensive and high-quality services of the ddpch trading company. If you do not care much about financial issues and the price of air freight from China and the speed of sending products is a priority for you, it is better to choose air transportation. But there is an important point that you must pay attention to. Imagine that you have already spent a hundred thousand dollars of your capital on products. So, It is natural to be very worried. As a result, the only thing that can calm you down is an air cargo tracking system. In this article, we will review the best airlines in the case of tracking shipment.
Generally, after sending the product, a letter entitled air waybill (AWB) is given to the buyer. In this receipt, a series of important information containing flight date, flight number, airline, flight type, consignment weight, name, and recipient details have been recorded. The most important information contained in this letter is the cargo number. This number consists of two parts. The first part contains a three-digit code that is different for each airline. For example, the three-digit code of a Qatari Airline is 157. The next part is an 8-digit code, which is the bill of lading number. This number, like a fingerprint, is unique to each shipment.
The cargo tracking process
Do you have an AWB code but do not know how to track your shipment? So, you have to read this part carefully. Firstly, enter the relevant airline website. After that, go to the cargo tracking section. Finally, you can easily track your cargo by entering the AWB code and searching.
1-Emirate Airline
Emirates is the largest airline and one of two flag carriers of the United Arab Emirates. Based in Garhoud, Dubai, the airline is a subsidiary of The Emirates Group, which is owned by the government of Dubai's Investment Corporation of Dubai. Do you want to track your cargo? So, you can use the link below.
2-Qatar Airways
Qatar Airways Company Q.C.S.C., operating as Qatar Airways, is the state-owned flag carrier of Qatar. Do you want to track your cargo? So, you can use the link below.
3-Air New Zealand
Air New Zealand Limited is the flag carrier airline of New Zealand. Based in Auckland, the airline operates scheduled passenger flights to 20 domestic and 32 international destinations in 20 countries.
Air New Zealand Cargo Tracking
4- Singapore Airlines
Singapore Airlines is the flag carrier airline of Singapore with its hub at Singapore Changi Airport.
Singapore Airlines Cargo Tracking
5- Qantas
Qantas Airways Limited is the flag carrier of Australia and its largest airline by fleet size, international flights and international destinations. It is the world's third-oldest airline still in operation.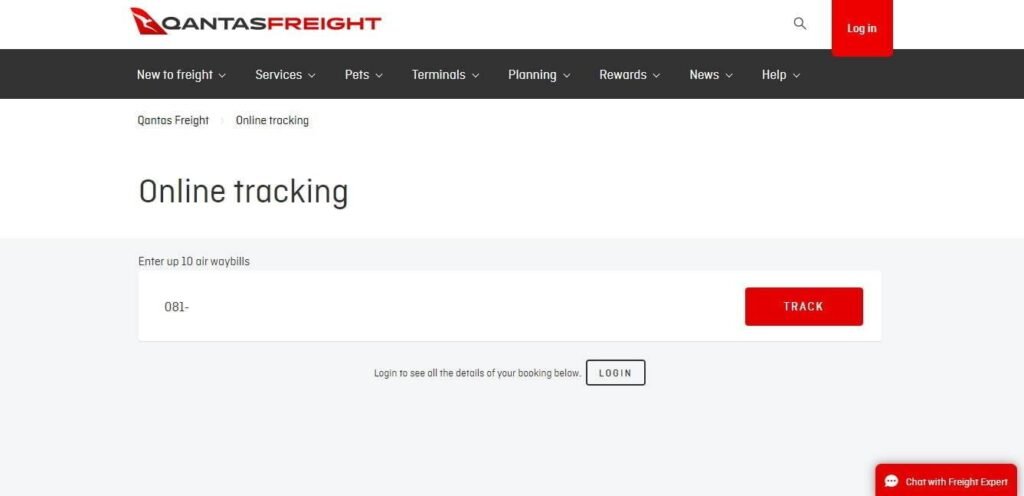 6- Cathay Pacific
Cathay Pacific Airways Ltd., more widely known as Cathay Pacific, is the flag carrier of Hong Kong, with its head office and main hub located at Hong Kong International Airport.
7- Virgin Atlantic
Virgin Atlantic, a trading name of Virgin Atlantic Airways Limited and Virgin Atlantic International Limited, is a British airline with its head office in Crawley, England.

Virigin Atlantic Cargo Tracking
8- United airlines
United Airlines, Inc. is a major American airline headquartered at Willis Tower in Chicago, Illinois. United operates a large domestic and international route network spanning cities large and small across the United States and all six continents.
United Airlines Cargo Tracking
9- EVA Air
EVA Airways Corporation, of which "EVA" stands for Evergreen Airways, is a Taiwanese international airline based at Taoyuan International Airport near Taipei, Taiwan.
10- British Airways
British Airways is the flag carrier airline of the United Kingdom. It is headquartered in London, England, near its main hub at Heathrow Airport. The airline is the second-largest UK-based carrier.
British Airways Cargo Tracking
11- Lufthansa
Deutsche Lufthansa AG, commonly shortened to Lufthansa, is the largest German airline which, when combined with its subsidiaries, is the second-largest airline in Europe.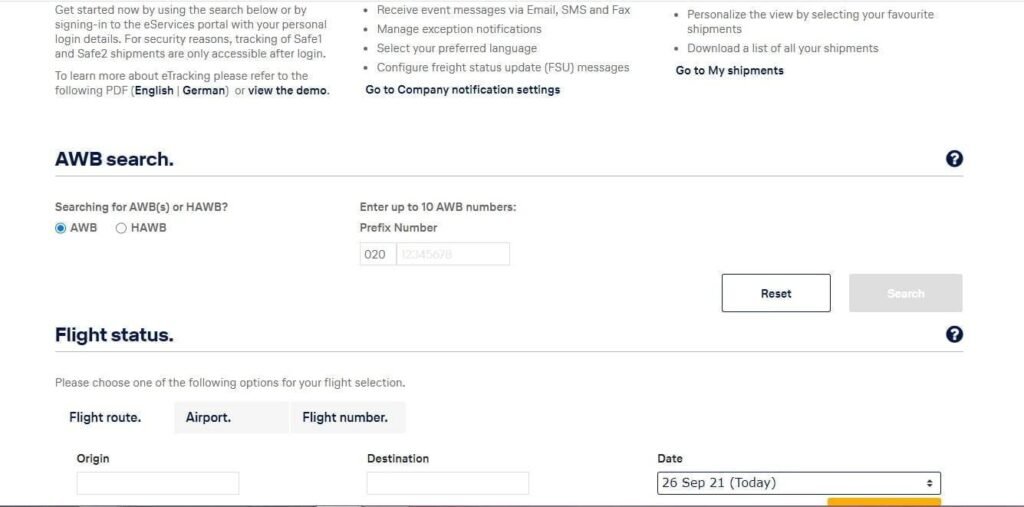 12- ANA
All Nippon Airways Co., Ltd., also known as ANA or Zennikkū, is the largest airline in Japan by revenues and passenger numbers.
13-Finnair
Finnair is the flag carrier and largest airline of Finland, with its headquarters in Vantaa on the grounds of Helsinki Airport, its hub. Finnair and its subsidiaries dominate both domestic and international air travel in Finland.
14-Japan Airlines
Japan Airlines Co., Ltd., also known as JAL or Nikkō, is an international airline and Japan's flag carrier, headquartered in Shinagawa, Tokyo.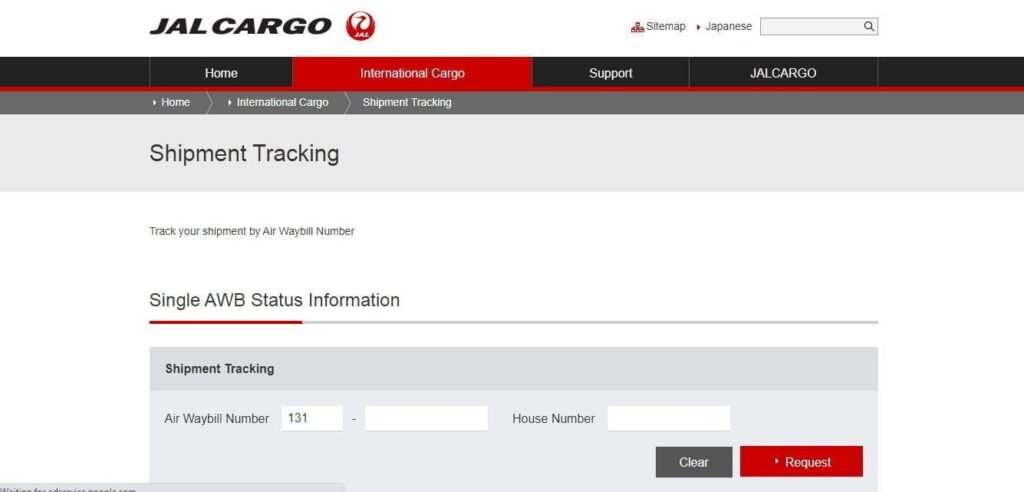 15- KLM
KLM Royal Dutch Airlines, legally Koninklijke Luchtvaart Maatschappij N.V., is the flag carrier airline of the Netherlands. KLM is headquartered in Amstelveen. Do you want to track your cargo? So, you can use the link below.
16- Hawaiian Airlines
Hawaiian Airlines is the largest operator of commercial flights to and from the U.S. state of Hawaii. It is the tenth-largest commercial airline in the United States.
17- Alaska Airlines
Hawaiian Airlines Cargo Tracking
Alaska Airlines is a major American airline headquartered in SeaTac, Washington, within the Seattle metropolitan area. It is the fifth largest airline in the United States when measured by fleet size, scheduled passengers carried, and the number of destinations served.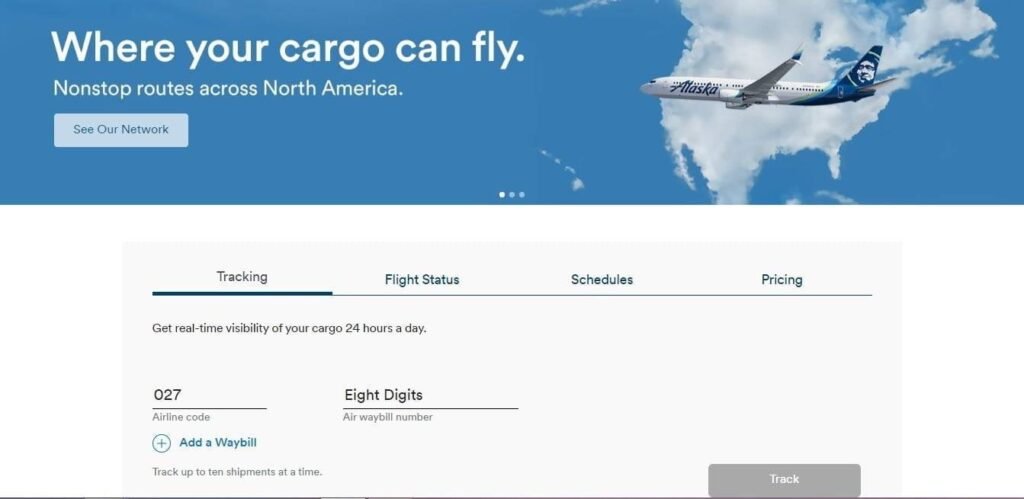 Alaska Airlines Cargo Tracking
18- Virgin Australia
Virgin Australia, the trading name of Virgin Australia Airlines Pty Ltd, is an Australian-based airline. It is the largest airline by fleet size to use the Virgin brand.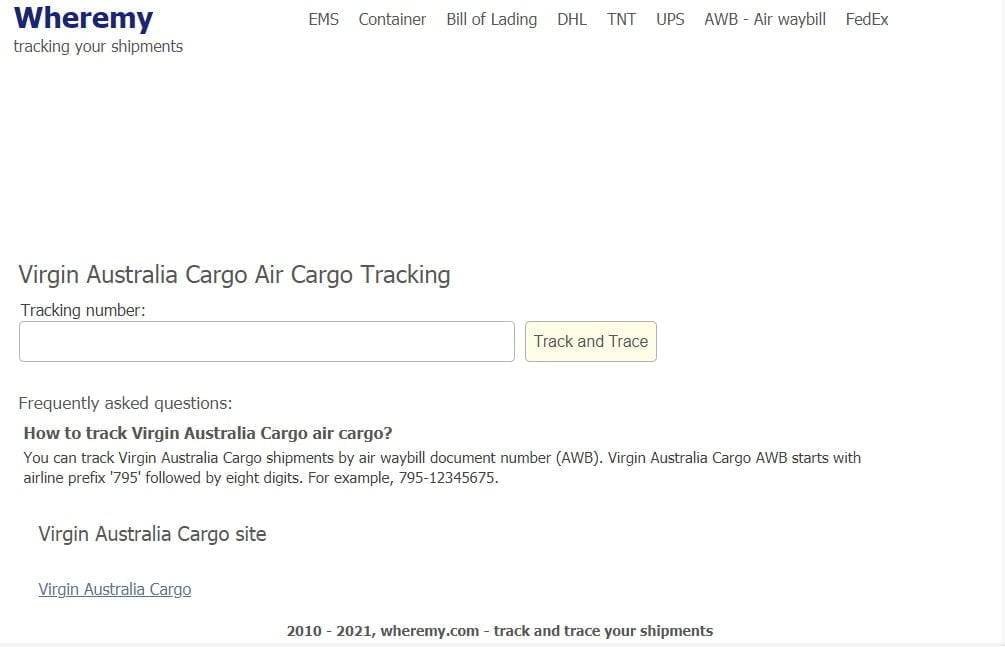 Virgin Australia Cargo Tracking
19- Delta Air Lines
Delta Air Lines, Inc., typically referred to as Delta, is one of the major airlines of the United States and a legacy carrier. It is headquartered in Atlanta, Georgia.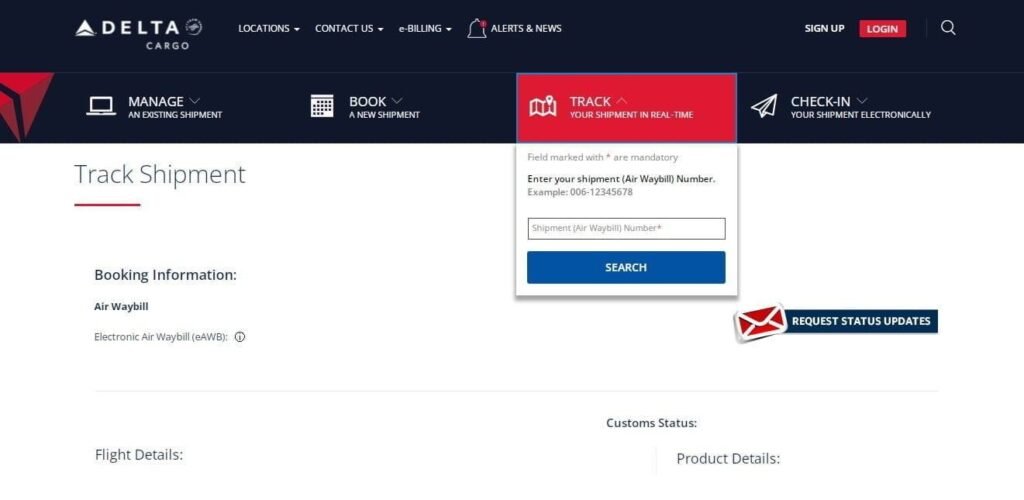 Delta Air Lines Cargo Tracking
20- Etihad Airways
Etihad Airways is the second flag carrier of the United Arab Emirates. Its head office is in Khalifa City, Abu Dhabi, near Abu Dhabi International Airport. Do you want to track your cargo? So, you can use the link below.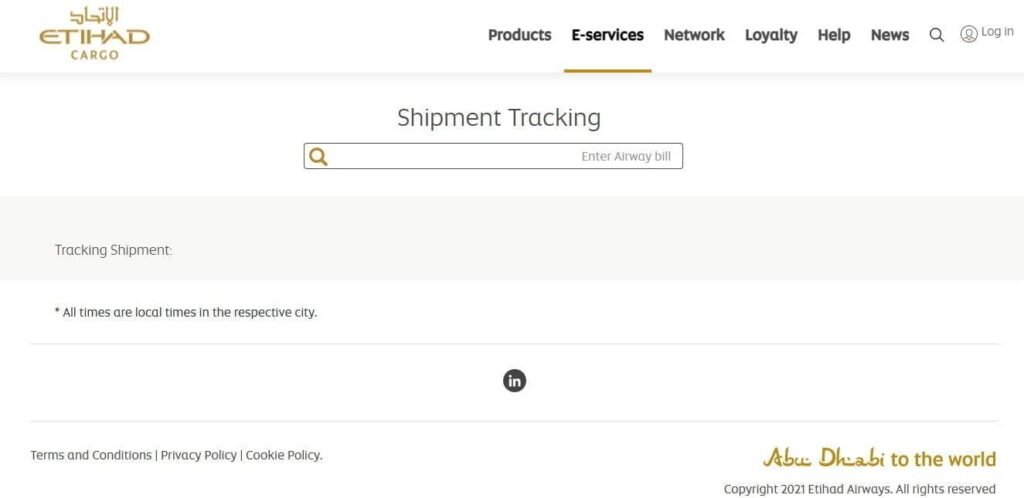 The last word
In conclusion, In this article, we introduced you to 20 of the best airlines and explain air cargo tracking and tracking shipment. Finally, if you have any other questions in this regard, you can get help from the experts of ddpch trading company.
Thanks for reading.
Can air cargo be tracked?
Yes, you can through the relevant airline website.
What documents do I need to track an air cargo?
You will need the air waybill (AWB).
Is the cargo tracking system really accurate and correct?
Yes, these systems are up to date and really reliable.
How can I track my cargo?
First, go to your airline website, then go to the cargo tracking section, and finally track the cargo by entering the air waybill (AWB) number.
What should I do to get advice on importing goods from China?
You can get expert advice from ddpch trading company experts.