China is the world's largest exporter and the world's largest manufacturing hub has large export ports. we will introduce and review Top 10 sea ports in China shipping. Finally, you can use our services to provide exports and imports of products through 10 different ports in China.
China is the world's largest producer, accounting for more than 50 percent of the world's total production. The country has a very professional and deep infrastructure in the field of production and export of products. But how and by what means should a country with such a large amount of production send its products? Shipping products by the sea in China is one of the oldest methods used in this country. More than eight hundred years ago, China exported to major countries, and the country's best export ports are the same channels in the distant past.
Advantages of sea freight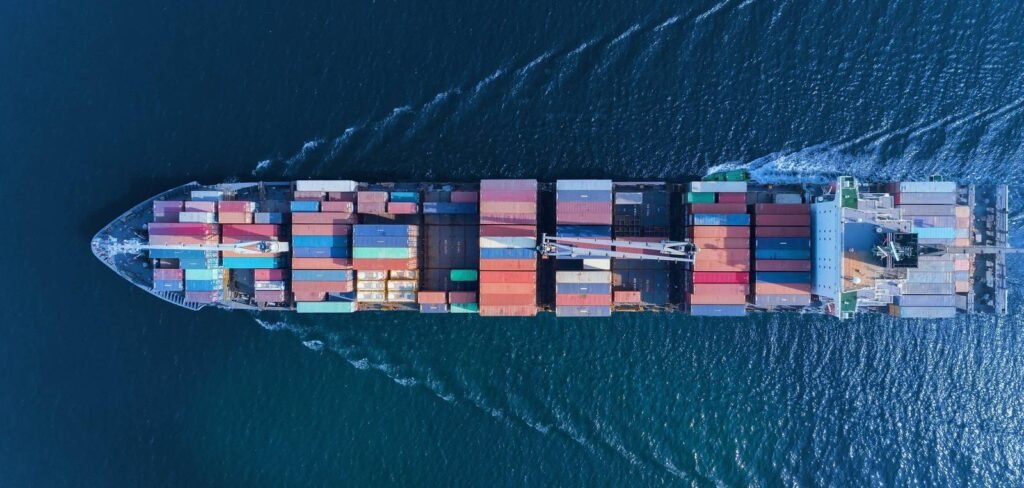 In general, people who choose the method of sea transportation enjoy its many benefits, including the following:
Sea transportation is much cheaper and less expensive than other methods we can pay the lowest cost for any number of times we want
There is no limit in terms of load. Each cargo ship can carry 18,000 containers and deliver the cargo to the destination so you can safely send any amount of products you want to anywhere in the world from China.
In terms of pollutant production, this method is much better than other methods, because the amount of fuel produced to transfer cargo will be much higher and more unpleasant in another way.
Although the method of sending cargo by sea is more time-consuming than other methods, due to high security, the ability to send a large amount of product and also much lower cost, is the first option in exports and imports.
Top 10 sea ports in China
Shanghai Port
The largest sea port in the world and China is the port of Shanghai, through which 42 million TEU's of products are exported and imported to China annually. This port is one of the most modern and newest ports in China for only forty years.
Due to its proximity to major Chinese factories and proximity to the strategic areas of Zhejiang and Jiangsu, the port of Shanghai is also one of the most important ports in the world in terms of product exports.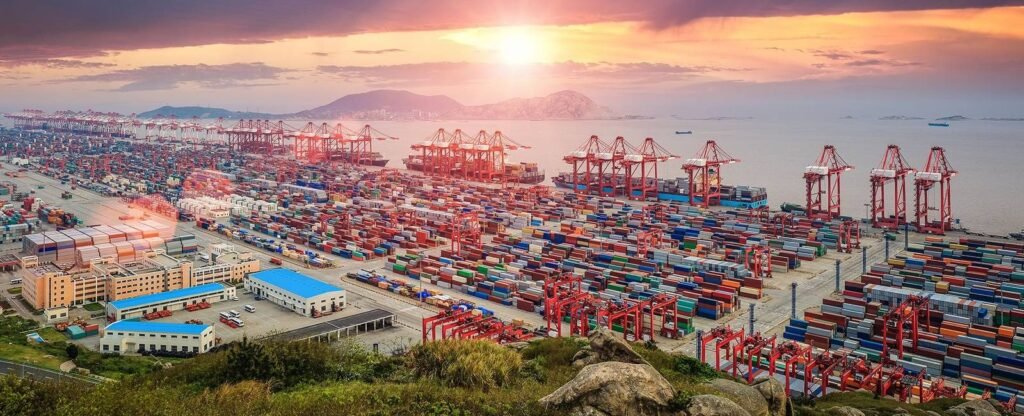 Shenzhen Port is the largest exporter of electronics in the world. Its main port, which covers an area of ​​260 km of coastline from east to west and exports more than 27 million TEU's per year, is one of the top 10 sea ports in China and the world in terms of exports. Shenzhen has many electronics factories such as Huawei, which also exports most of these products in the world. So it is not surprising that with more than 560 ships a month, this port is also the busiest in China.
Ningbo-Zhoushan Port
Ningbo-Zhoushan is one of the top 10 sea ports in China in terms of imports and exports. River. It is interesting to know that an advanced railway system has been built in this port so that in addition to sea freight, railway exports can be expanded in this region.
In addition, since 214, the amount of export products through this port has increased by 25%, which is one of the fastest growth rates of export cargo. This port is connected to the world by 242 different sea routes. Geographically, the port of Ningbo-Zhoushan is located near South Korea and southeastern China.
Port of Guangzhou
China's Guangzhou Industrial and Manufacturing Port is China's largest industrial export region. The port is located near Hong Kong and more than 26 million TEU's of products import to this port or exported through it all over the world. Due to strategic and industrial exports and the world's urgent need for such products, more than 300 sea routes end at this port.
Port of Hong Kong
Another top 10 sea ports in China is the Port of Hong Kong. Of course, since 2004, the port has gradually lost its place among the major Chinese ports, with the separation of the main regions of Hong Kong from China. Also, with the increase of specialized exports and technology hardware, this port has seriously decreased in terms of exports. However, it is still one of the busiest ports in China.
Qingdao Port , sea port in China
For shipping from China, Qingdao Port has been one of China's most stable sea ports in terms of exports over the past 10 years. The port is located in the easternmost part of China and has more than 19 million TEU's exports and imports per year. It is interesting to know that this port has the largest inputs and outputs of iron ore and metal products, and most mineral exports and imports are made from this sector.
Tianjin Port
Tianjin Port is between top 10 China shipping sea port, which is also the largest port in northern China. The port connects a large part of Northeast Asia to Central and Western Asia. The port has more than 300 sea routes around the world.
Dalian Port
Dalian Port is the fifth largest port in China in terms of construction and the eighth port in terms of exports and imports with more than 10 million TEU products per year. The port is located in the northeastern part of China and connects by more than 160 sea lanes around the world. The port, of course, is mostly focused on moving within the country to serve traditionally in China.
Xiamen Port
Another major export and import port of China is Xiamen Port, located in Fujian Province. The port is located near Taiwan and trades directly with Kaohsiung Port in Taiwan. Most of the exports and imports from Taiwan to China are through Xiamen port.
Yingkou Port
China's northeastern port of Yingkou covers more than 6 million TEU's a year and is China's second-largest port in the northeastern provinces. This port is a kind of transportation point with Mongolia.
As you can see, China is mainly the largest port in the world in terms of exports and imports, and each of the introduced ports sends specific exports to more than 300 sea routes. China is the world's largest producer, so its export ports are also the largest transportation routes between the countries of the world.
our services
If you are looking for export or import in China through various ports and sea shipping, you can use our LCL, FCL, and special container services for sea shipping services in Chinese ports. We offer you the best services with the best quality. For more information, you can contact us through the contact link on the site.